Who is Who
People, companies, organisations, missions, success stories - All you need to know about Austria's space sector.
Events
27. September 2023, 9:00 - 12:00
Vienna, AT
In this webinar, high-level speakers from the European Space Agency (ESA), European Commission (EC) and the European Union Agency for the Space Programme (EUSPA) will present an up-to-date overview on the status of Galileo and developments concerning HAS and OSNMA. The objective is to gain awareness of the benefits of Galileo HAS and OSNMA in interested GNSS communities around Europe.
24. - 25. October 2023
Urania Observatory, Uraniastraße 1, 1010 Vienna, AT
This year's discussions will focus on "European Space Governance in a Transforming World", acknowledging that the global scope and nature of space and non-space activities are currently undergoing profound changes.
All Events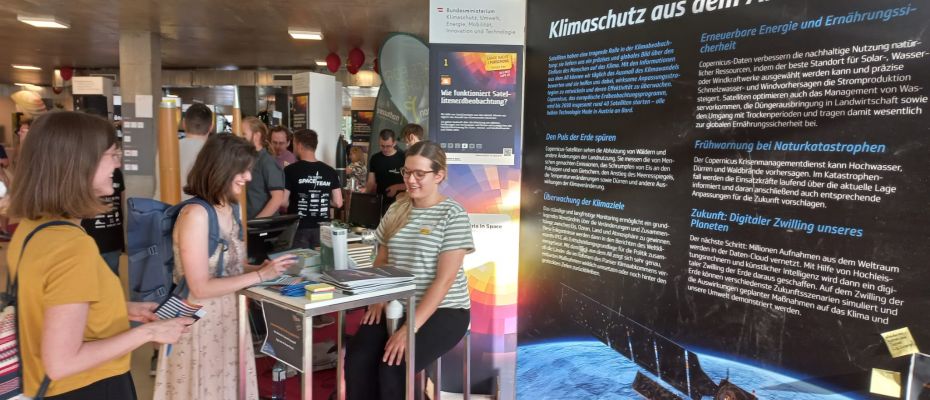 Austria in Space at #LNF22
Austria in Space participated at the "Lange Nacht der Forschung" (Long Night of Research) this year.
Space-Wiki
Knowledge about space.