Who is Who
People, companies, organisations, missions, success stories - All you need to know about Austria's space sector.
Events
23. March 2023, 18.30 - 22.00 CET
ESPI, Schwarzenbergplatz 6 (Entrance Zaunergasse 1), 1030 Vienna, AT
European Space Policy Institute (ESPI) invites to facilitate an open exchange of views in the emerging legal, policy and commercial challenges associated with the space and high-altitude activities.
20. - 31. March 2023
Online event, Vienna, AT
The Legal Subcommittee is one of the subsidiary bodies of the United Nations Committee on the Peaceful Uses of Outer Space (COPUOS), established in 1961. It is the prime multilateral body with the mandate to promote the progressive development of international space law for the peaceful uses of outer space.
All Events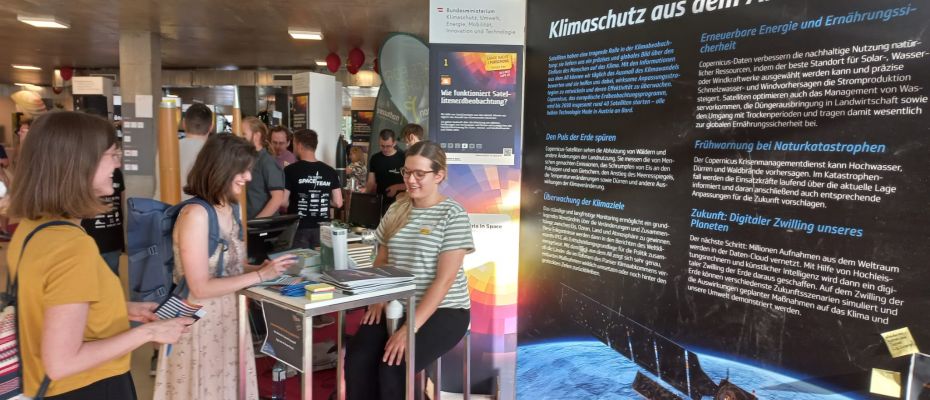 Austria in Space at #LNF22
Austria in Space participated at the "Lange Nacht der Forschung" (Long Night of Research) this year.
Space-Wiki
Knowledge about space.